Join Lisuto's Incredible Team
Professional Services Developer
As a Professional Services Developer you will work with our customers to understand their requirements and technology in order to implement and support Lisuto's services. PS Developers have proven technology skills, strong product expertise, above average problem solving ability and well developed customer relationship skills to help customers maximize their sales through Lisuto.
Required Skills
Responsibilities
Works with Account Managers to solve customer problems in creative and efficient ways
Ensures successful deployment of Lisuto for new customers
Develops small features required for easier integration with customers' inventory management systems
Documents on-site and trains customers on how to support the solution
Committed to 100% customer satisfaction
Desired Skills
At least 3 years of experience in software development
Experience in Linux/UNIX environments
Experience in databases or inventory management systems
Ability to communicate in Japanese and English
Team player, pleasant person to work with, high level of integrity
Very bright, fast learner, independent and organized
Language Proficiency
English on the business level.
Communicative Japanese (able to discuss the details of tasks and communicate on a daily basis with other developers in Japanese).
https://www.linkedin.com/company/lisuto
Inquire About This Job
Cover Letter
Attach
Paste
Apply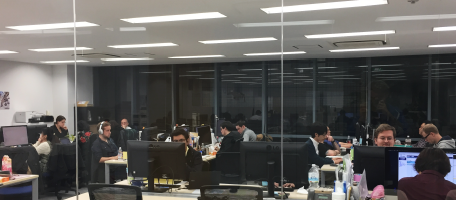 Tokyo Office
Address:
Lisuto Japan HQ
Akasaka Yamada Bldg 2F,
2-21-8 Akasaka, Minato-ku,