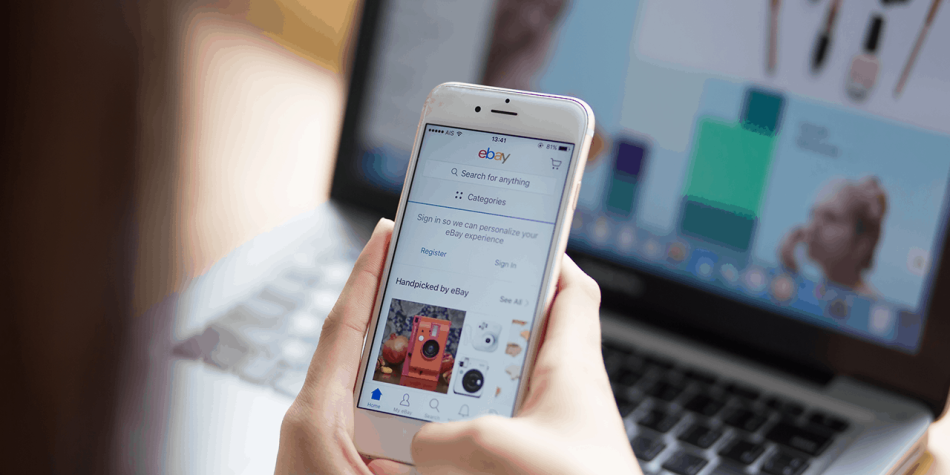 Marketplace search engine's algorithms differ from traditional search engines like Google, in factors by which they rank listings. In the following article that describes Marketplace SEO for Ebay we will show you how you can optimize your eBay product listings, and improve their ranking on the marketplace.


---

In order for shoppers to purchase a product in a marketplace they first have to find it. Many marketplaces have their own search engines that, like Google, help users find relevant information. SEO, which stands for Search Engine Optimization, is the process by which website and product listings are adjusted to requirements of the search engine, helping them appear higher in the result pages and thus increasing their visibility. 


Although they have much in common, marketplace search engine's algorithms differ from traditional search engines like Google, in factors by which they rank listings. Marketplace search engines focus more on relevancy, ranking history, past performance, quality of the listing, etc.


And so, marketplace SEO for Ebay is the process by which sellers optimize their listings so they appear higher on the search results page and reach many more potential customers.


In the following article we will show you how you can optimize your eBay product listings, and improve their ranking in the marketplace.


eBay Listing Optimization

Keyword Optimization


Keywords are the most popular words shoppers use when searching for a product. Incorporating relevant keywords in your listings is one of the most fundamental steps of eBay SEO.


eBay users usually use one of two ways to find what they are looking for in the marketplace: search query and site navigation. Some shoppers use the search bar to type in a query, and Cassini, eBay's search engine, locates and presents the most relevant results. Others use the filters offered by eBay to conduct a more advanced and focused search. 


By selecting the relevant attributes of the product they wish to buy, such as color, material, size, model, etc. shoppers can quickly narrow down results, and focus on the products that are most relevant to them. For instance, typing "blue mens jacket" gives back over 740,000 results. Certainly a lot to deal with. However, selecting only a few of the desired attributes, can bring the number down to several dozens of very relevant products.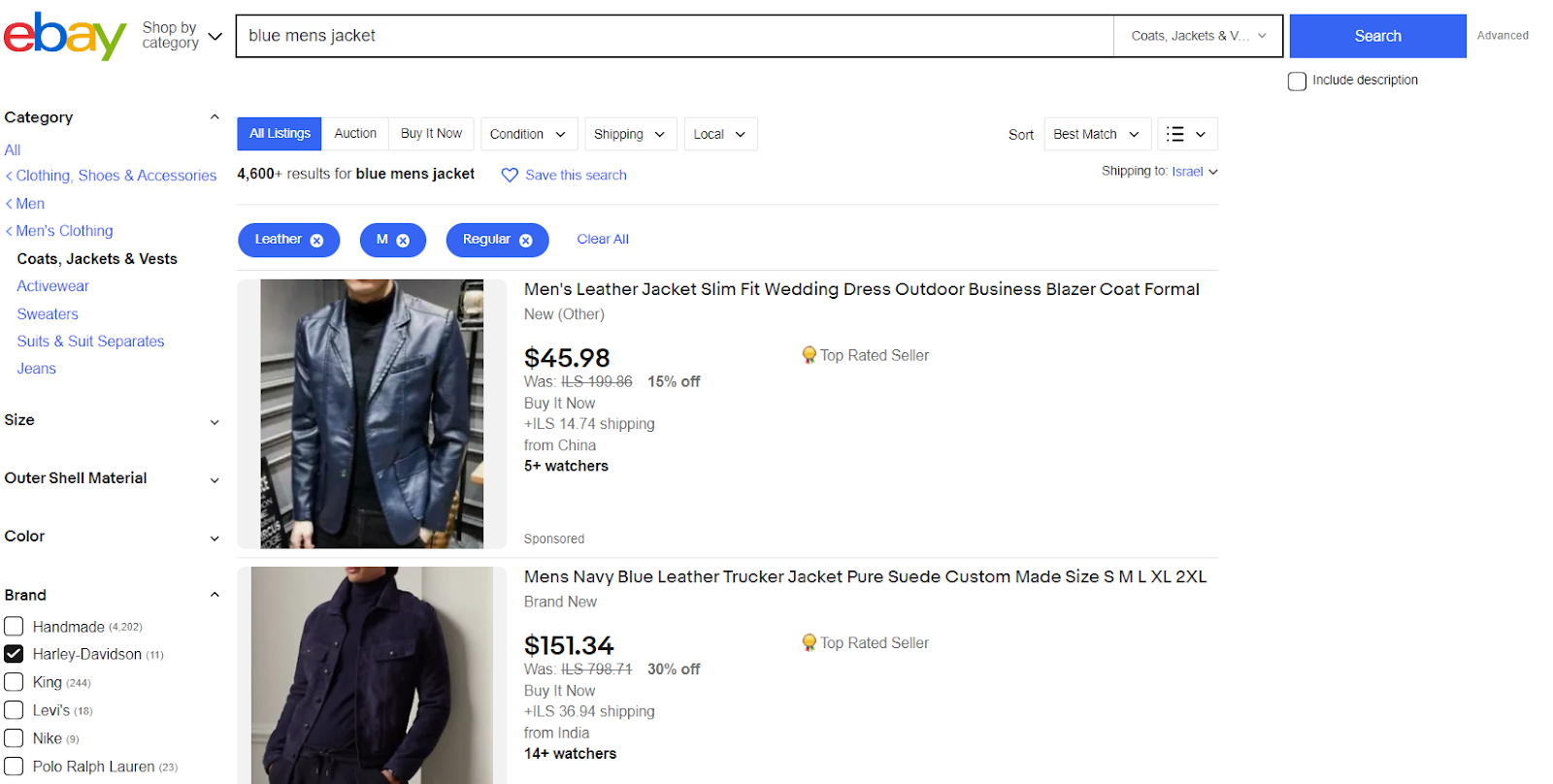 For a listing to show up on such advanced searches, the seller must incorporate relevant keywords with it. So, drive your marketplace SEO for Ebay, use every space eBay provides you to strategically place keywords a - there's a lot of it!


The first step is identifying which keywords are relevant to our product. For this example, we will use a blue men's jacket.


We already have our base keyphrase. Now we want to add specific keywords that will help the listing come up whenever a shopper is looking for this specific something. For instance, the jacket we sell is made of leather and is by Ralph Lauren. "Leather" and "Ralph Lauren" will be very relevant for this listing.
 

Of course, there is always the option of using a keyword tool. These tools can provide lists of relevant keywords according to product categories, and can save a lot of time researching on your own. Unfortunately, most keyword tools require a subscription, and those that don't usually only provide superficial data. 


Before you start paying others to conduct keyword research for you, here is something you may want to try first: whenever you begin typing a search query on eBay, the suggestions window pops and offers to autocomplete your query based on similar popular searches. This is a wonderful source for keywords, as you type in your base query and see what keywords eBay suggests. You can also expand your keyword search and take it to Google, as it is also good at autocompleting queries and suggesting keywords. 


Another element of keyword research is competition analysis. Try looking for listings that sell similar products and see what keywords are popular among other sellers. 




Based on the competition, we can see that important keywords include the material of the product, color and size. 


Now that we know which keywords we want to use, where do we add them?


Product Title

The first place to insert keywords is the listing's title. Not only is it the first thing shoppers usually see, it is also important for eBay SEO because the title is the first thing eBay search engine Cassini looks for. eBay allows up to 80 characters in the title, and every one of them is important. Incorporate the most important keywords, but make sure the title is legible and engaging.  
  

Note that whenever you upload a new listing, eBay suggests relevant keywords. As eBay has an interest in the success of the listing, their suggestions are often quite relevant. 


eBay is all about shopping experience, and eBay sellers are held to a high standard in this regard. It is very important to provide as much information about the product you sell, but it is more important to be truthful. In other words, avoid bait-and-switch or any other manipulation in the title (such as including other brand names), as this will not only confuse potential buyers, but will also get the listing rejected by eBay for spamming. 


Item Specifics  

Item Specifics are descriptive keywords that help shoppers understand what the product is. They describe the attributes of the product, such as material, size, color, brand etc., and shoppers can use those to filter results. 


The more item specifics you fill, the more chances the listing has for appearing in relevant searches. If you miss out on some of them, then the shoppers that look for the exact same product might not even see your listing. So take care when filling out item specifics, as they have a significant impact on SEO.


Product Description

The product description section is where sellers are allowed the biggest freedom to sell their product. It is a great opportunity to incorporate a lot of keywords, but again, remember you are writing for people, so make sure the description is informative and engaging. 

The description should provide shoppers with all relevant information about the product, such as size, color, dimensions, type, model, etc.

Embed relevant keywords within the text. The text should be legible and not feel forced.

Use bullet format as it attracts the eye and is useful for conveying a lot of information relatively quickly.

Add useful links, for instance, to other relevant listings, manufacturer's website, etc. 




Image Alt Text

Image alt text is a short text that describes the appearance or function of an image on a page. It appears on the page if the image cannot be loaded, and it is used by search engines to better understand the content of the page. 


Image alt text is yet another place where sellers can add keywords and improve their eBay SEO. The image alt text should be accurate and informative, and should contain the most important keywords. If the 12 images per listing allowed by eBay is not enough, sellers can add more images in the product description using HTML editor. 


It goes without saying that the images should be of high quality, and entice shoppers to click them. After all, this is the whole point of marketplace SEO for Ebay.