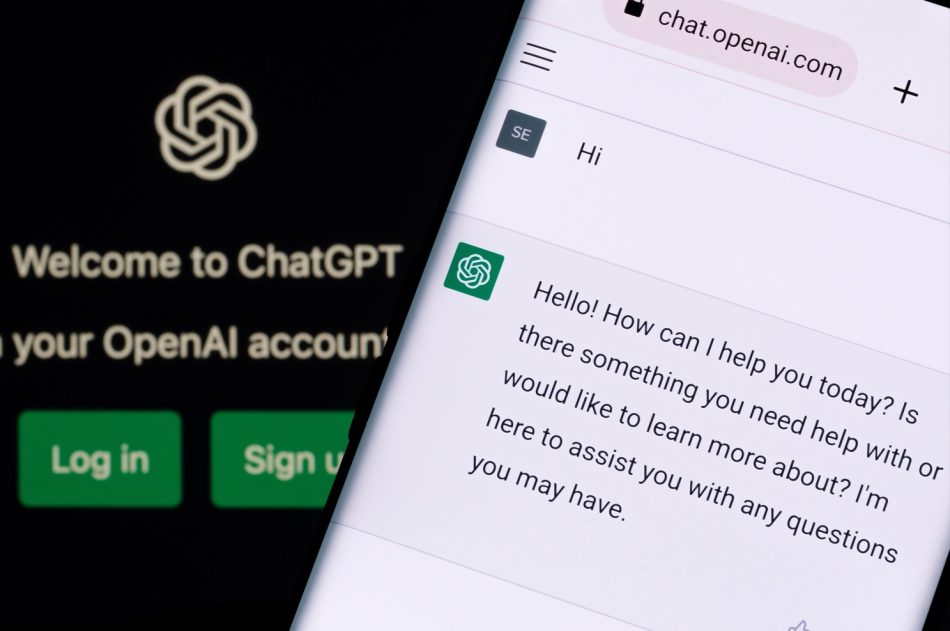 Many sellers have already identified the benefits of using AI tools for online stores, and are taking advantage to automatically optimize and adjust their content. For some its still a buzzword. So, here are a few things AI tools can do for you.


---

AI tools, such as ChatGPT, have the potential to revolutionize the whole world. There are some ways to go, but when it comes to the eCommerce world, AI is already significantly changing the way online businesses operate.  


Many sellers have already identified the benefits of using AI tools for online stores, and are taking advantage to automatically optimize and adjust their content. 


AI tools such as ChatGPT are highly versatile and can be efficiently used in various aspects of eCommerce:


Proofreading

Sellers generate a lot of texts, such as product descriptions, metadata and promotional newsletters. Using ChatGPT, they can now save a lot of time and effort and let the AI tool detect any errors in the text, and even suggest revisions. 


Title Optimization

Titles are an important factor in the success of a listing. As the first things shoppers see of the listing, listing titles should be both informative and engaging in order to encourage the user to click through. But in order to reach these relevant shoppers, the titles should be optimized to cater to the marketplace search engine and improve visibility.


Title optimization may take some time. First, sellers must conduct market research to identify relevant keywords and the tactics their competitors use and familiarize themselves with the shoppers' preferences. Only then can the optimization process begin.  


Using ChatGPT for generating listing titles cuts down most of the work. ChatGPT, relying on his extensive database, can suggest a list of already-optimized titles within seconds. It is up to you only to choose the best one.


Keyword Research

Keywords are a crucial part of every listing, as it helps attract the attention of both shoppers and marketplace search engines. In order to identify which keywords are the most efficient for a given product, sellers need to conduct keyword research, which takes time and resources.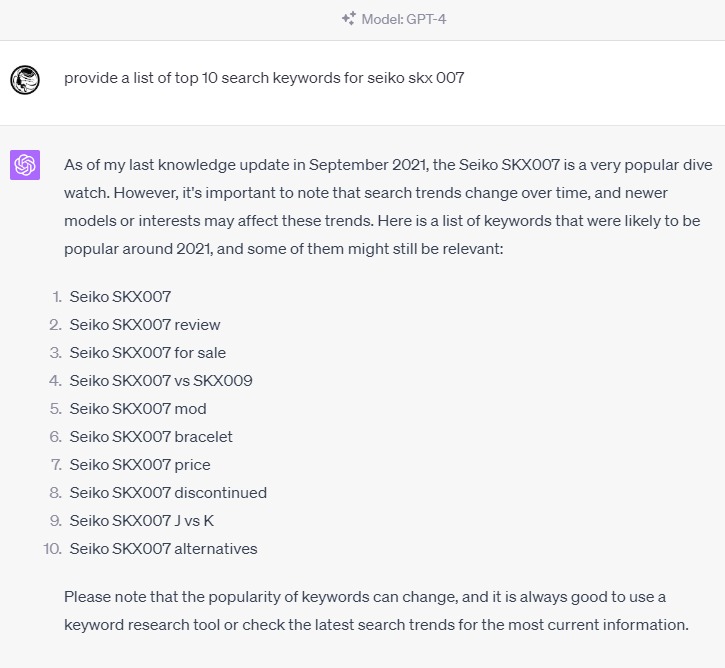 Instead, ChatGPT can do the job for you. Simply ask ChatGPT to suggest a list of recommended keywords for the product in question, and choose the best ones.


Change of Perspective

Sometimes we get stuck with a set of ideas and we need a new perspective. Maybe the marketing campaign is not doing as well as expected, or the social media account is not picking up. ChatGPT has the ability to generate actual ideas that can help sellers get a new perspective. Just ask for some new marketing ideas for your products, or a defined social media strategy, and ChatGPT will provide it. 


FAQ

FAQ is a good addition to any listing, as it helps attract the shoppers' attention, and another place where they can conveniently receive helpful information about the product. Surprisingly (or not) ChatGPT can also generate lists of relevant FAQ's. The prompt should include information about the product for reference, but the results are often very relevant. If not, you can always ask ChatGPT to revise the output according to your comments.  


Email Generation

Promotional cold emails are still an inseparable part of eCommerce. Having to write and rewrite promotional emails is a burdensome work, and after a time, it becomes very difficult to maintain the level of emails. 


Since ChatGPT is a language model, its expertise is generating very human-like texts. By simply providing some context, sellers can use ChatGPT to generate emails promoting sales or new products, or whatever you ask it to generate. 


It is important to remember, however, that no AI tool, ChatGPT included, is perfect. All the texts generated by such tools must be reviewed by a human reader before using them, to make sure all errors are removed or corrected.


Market Research

Market research is an essential part of achieving success in the eCommerce world. Market research covers both your customers' preferences, and the competition's strategy. Collecting all this data and then analyzing it is a task that usually takes up plenty of time and resources. 


Saving a lot of time and cost, ChatGPT can conduct a market research and provide conclusions within seconds. As mentioned above, ChatGPT is not perfect, so the generated text should be reviewed by a human being to make sure there are no errors and make necessary corrections.


Customer Feedback Response

The customer feedback section is a place where sellers can improve their reputation and increase confidence in their brand. By adequately responding to feedback, positive as well as negative, sellers can provide their customers a better shopping experience. 


ChatGPT can provide great assistance in that as well. It can generate very human-like responses to feedback, and can even generate logical follow-ups! Sellers can input the tone and general attitude of the responses to ensure continuity. 


Data Structure

Sellers can use ChatGPT to help them organize their data into structured data, as it is capable of identifying, analyzing and sorting data. You may not want to rely entirely on ChatGPT for your data management just yet, but it certainly is a great first step. 


Text Editing

Whether you are going over market research materials or having difficulties cutting down the too-long product description. Thankfully, you can input ChatGPT the text and ask for a brief summary. This way you can get a clear picture, prioritize, and take action accordingly. 


Conclusion

AI tools for online stores such as ChatGPT are already revolutionizing the eCommerce world, by performing burdensome tasks within seconds, allowing sellers to allocate their resources to different directions. While still not perfect, AI tools have already proven themselves highly valuable tools of online sellers.