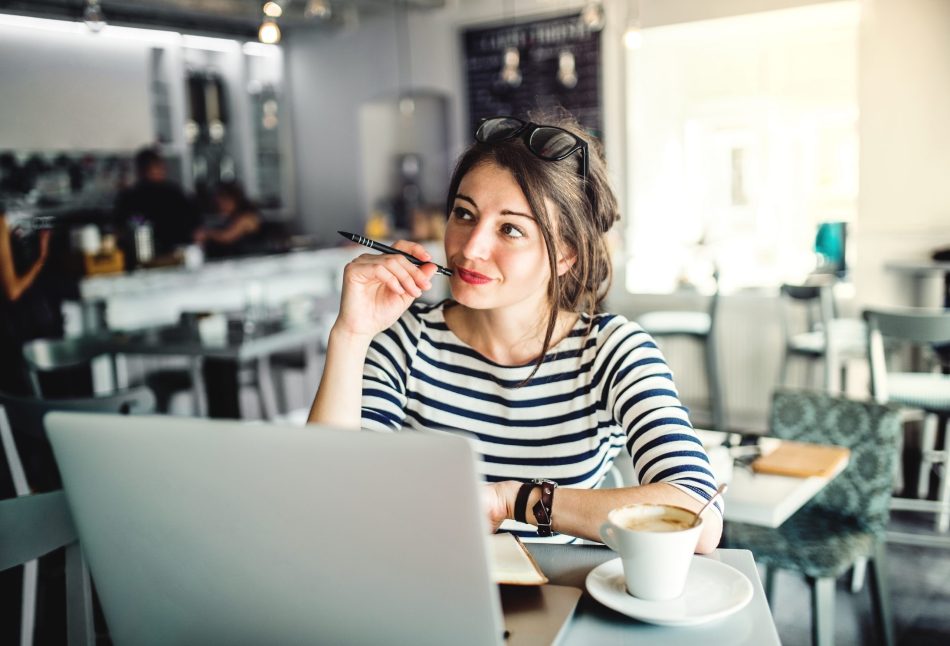 Tangential SEO is a new and competitive way to increase your exposure and boost organic traffic. It allows you to reach whole new audiences by generating high quality content that is indirectly related to your offerings.


---

By now, the importance of SEO for traditional searches and marketplaces alike is common knowledge. The vast majority of webmasters and online sellers optimize their websites and listings so they will perform better in searches - mainly, appear at the top of the search results page. However, since SEO has become a common practice, getting ahead in the search position becomes more and more challenging, and the competition in search engines becomes fierce once more. 


In order to address this issue, today we will discuss tangential SEO - a new way to improve search engine performance and increase exposure by creating more relevant content and engaging new markets. 
 

It should be noted that tangential SEO is not specific to marketplace search engines, but in this article we will discuss its elements that pertain to eCommerce. 


Tangential SEO Explained

Tangential SEO, much like the traditional SEO, is a method used to optimize websites and listings so they perform better in searches. But contrary to traditional SEO, it focuses on topics and keywords that are less directly related to the content of the website or listing. 


Rather than using only popular keywords and facing fierce competition, tangential SEO encourages you to generate less item-specific content and allows you to reach a wider target market. This new perspective on SEO can help you attract more potential shoppers and increase your marketplace exposure.    

Advantages of Tangential SEO

Applying tangential SEO gives you a number of advantages:


Less competition: as much as it is to our advantage, when we use very popular keywords we naturally compete with many other sellers who use them as well. Tangential SEO instructs you to use keywords that are less popular and perhaps not directly related to the product, with the result of attracting more organic traffic to the listing. For example, the tangential alternative for such keywords as "best hiking boots" will be perhaps "hiking accessories".


More exposure: Tangential SEO helps you generate a more diverse content that attracts more shoppers that are interested in products related to the one you sell. By targeting a wider audience, your listing will receive much more exposure and increase their visibility in the marketplace. 


More organic traffic: The more shoppers your listings reach - the more engagements they will register, whether by social media posts and shares, backlinks, etc. All these engagements will help listings generate much more organic traffic, as they contribute to the listings' activity history. 


Better listing history: As tangential SEO helps improve all of the above, the result will be a far better ranking and overall positive sale history, which in turn, will help listing move further up the search results page. 


How to Properly Apply Tangential SEO

In order for tangential SEO to work effectively, you must be able to identify and recognize the categories and products that actually relate to your products. Here are some useful tips to finding them:


Expand your keyword research - While popular keywords may be easier to identify by ourselves, when searching for less competitive keywords it is recommended to use keyword research tools. These tools can help you find keywords that are indirectly related to your products, but still attract a lot of traffic.  


Conduct competition analysis -  It never hurts to see what your competition is doing, and learn what you can from it. Analyze which keywords your competitors are using, then try to identify areas that they missed or neglected - that is where you can take advantage with tangential SEO. For example, if your competitors are pushing the keywords "running shoes", you might want to try adding "running apparel and accessories".


Come up with related content - Tangential SEO is all about indirect connections. Try to identify new categories that are adjacent to your main area of specialty and might attract new audiences. 
 
How to Create Tangential Content

Now that you know where to focus your tangential efforts, it is time to discuss how to properly create tangential content. Here is how to to it best:


Content Strategy: introduce tangential categories and subjects into your existing content strategy, and gradually increase its share of overall content, including keywords. The integrated content strategy should allocate resources both to your core theme and to indirect subjects.
   

High Quality Content: High quality, engaging content is one of the keys to eCommerce success. Make sure the content you post is legible, informative and relevant, and that shoppers will find helpful. Let them know how your product can help them, and why they should definitely buy it.  


SEO: Don't forget about traditional SEO. Embed tangential keywords in title, descriptions, and other meta tags. Once again, make sure you incorporate tangential content appropriately alongside your main SEO elements.  


Take Tangential SEO to the Next Level 

Now that you have your tangential SEO strategy down, let's see how you can optimize it.


AI Tools: Tangential SEO might be a bit tricky at first. That is where AI tools can come in handy, saving you plenty of time and effort. You can use AI tools, such as ChatGPT, to conduct keyword research, generate new content, analyze data and optimize your content. In addition, you can use AI tools to help you come up with ideas for relevant tangential topics to focus on.  


Multi-Channel: Use tangential SEO to engage with even more new potential shoppers by distributing the content you create along multiple media channels, such as social media, blogs, forums, etc. This will enable you to increase your overall exposure and reach new and diverse audiences that might be interested in your offerings. For instance, if you sell hiking equipment, a blog about hikes and treks can definitely attract people who might be interested in purchasing your products. Make sure to make the necessary adjustments for each media, for example, using visually engaging infographics on your instagram posts. 


Market Yourself as an Expert: Increase confidence in your brand and establish yourself as a leader in your field by sharing content from authorities in the area. Provide shoppers with expert opinions and links to serious sources that can reflect the standing of your brand. It is important to ensure that all such information you provide is relevant, and above all, accurate.
 
Join Forces with Others: Social media and industry influencers have a lot of pull, so it might be wise, when possible, to contact a thought leader in your field and attempt to increase your exposure and build your brand. As in tangential SEO, the content does not have to deal directly with your products, but can be about a related topic, which then encourages people to flock to your store. This is a great method for reaching whole new audiences.


Learn and Adapt: Following the above mentioned tips is bound to increase traffic to your listing. However, it is very important to analyze your performances and optimize your content accordingly. A significant part of an SEO strategy is continuous data-driven optimizations. 


Take a Step Up with Tangential SEO


Tangential SEO is a new and competitive way to increase your exposure and boost organic traffic. It allows you to reach whole new audiences by generating high quality content that is only indirectly related to your offerings, harnessing the power of social media and multi-channel marketing, and of course, conducting appropriate search engine optimizations. 


With traditional SEO needs and all other day-to-day tasks, adding tangential SEO to the mix might seem too much. However, investing just a few moments each week to review the performance of tangential content and make necessary optimization can go a very long way. As time goes by, tangential SEO can come naturally as traditional SEO, but with the added benefits.