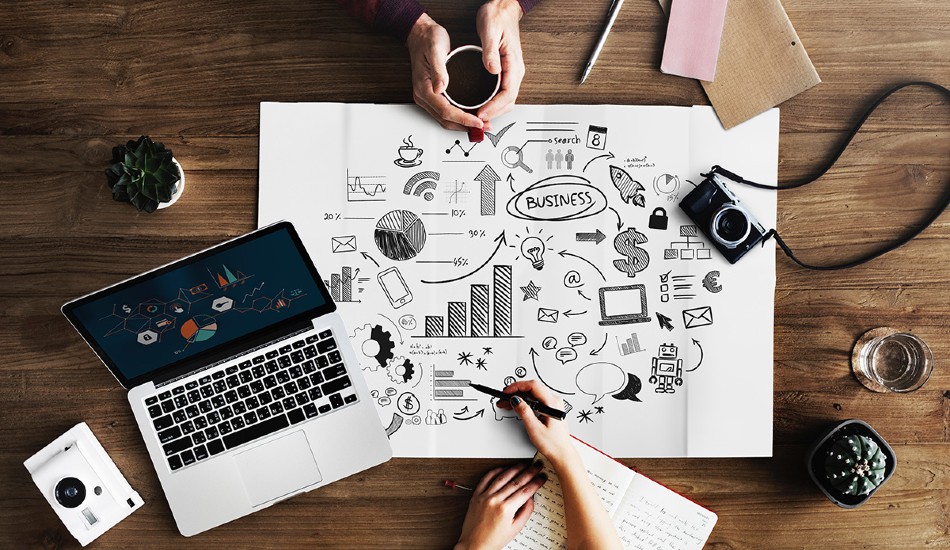 Until rather recently, product data, despite its usefulness and potential, has been widely ignored by online retailers. Now, many are coming around to realize what enticing customer-oriented product data is capable of doing, and are beginning to invest in making the necessary adjustments. Below are 3 pillars of data maintenance that we see as crucial.


---

The rise in popularity of ecommerce in recent years has posed a threat to the traditional brick and mortar retailers. Online shopping has allowed not only retail giants, such as Amazon and Ebay, to compete with them, but also small sellers are invited to join the market, relying on the flexibility and easy access of online commerce. In this saturated market, product data is what helps sellers differentiate themselves from competitors. 

Product data can be used to attract potential customers and improve brand reputation and loyalty; it may be used to improve site navigation, helping customers find what they are looking for more easily and quickly; it helps streamline the purchasing process and minimize returns, and more. However, until rather recently, product data, despite its usefulness and potential, has been widely ignored by online retailers. Now, many are coming around to realize what enticing customer-oriented product data is capable of doing, and are beginning to invest in making the necessary adjustments.   

One of the mental blocks to buying online is the inability to see and feel the actual product, so customers cannot be certain that they are going to receive what they ordered online. But usually, even when we buy a product in an actual store, we don't only rely on what the label says. Often we have done some research beforehand, and we go into the store with a pretty good grasp of what we are looking for. This demonstrates the importance of online product information.  

In fact, product data is crucial nowadays, that even minor adjustments can go a long way. For example, just uploading better resolution images of the products can boost performance, as well as updating the information in the product page. These simple adjustments can improve confidence in the brand, and provide customers with a better shopping experience. 

Storing Data 

When consumer goods manufacturers produce products, they alone decide which attributes to apply to them, while their marketing departments might highlight different information. Knowing the importance of product data, online sellers are then left to search online for more information to supplement what is provided to them by manufacturers. However, due to the lack of clear guidelines as to collection, validation and addition of this information internally, this work process is often done in patchwork and tends to create duplications, variances across different channels, and other inconsistencies that harm the shopping experience. 

The traditional and most common store management systems are not built for this scope of information. They make it very difficult to manage the constant flow of new attributes, new product information, different omni-channels requirements, and other demands by customers that are fast becoming industry standards. By this point, these systems are used as a glorified product database.  

Data Quality 

Despite the crucial role product data can play in ecommerce, many retailers fail to invest in improving their data. Sellers that until recently were satisfied with 4-5 attributes total, find it quite insufficient when facing a constant stream of new products, new accessories, and the rising demand for more detailed product information. All this new information, combined with the different data requirements of different channels, makes the process of improving product data quite complex. 

The new data is collected and then integrated on the spot, without any overruling guidelines and without uniformity. This goes back to retailers' tendency to keep the data flowing, and patching up things locally. Unfortunately, patchworks are not scalable.   

Many consumer goods manufacturers prefer to leave the marketing to third-party data providers, such as magazines and catalogs. As mentioned, this information is no longer sufficient, and sellers are required to supplement it from other sources. The lack of guidelines as to the manner of adding new information leads to poor quality product data 

There are several solution for improving the quality of product data:

Using crawlers when collecting data from multiple sources.

Creating clear guidelines for new data across all channels and platforms.

Maintaining flexibility in classification of new data and products.

Relying on statistics and analytics that are relayed to a comprehensive dashboard, allowing sellers to gain useful insights as to customer behavior.

Locating information by semantics.

In order to produce truly high quality product data, sellers need to change the way they think and operate. Current management systems are almost obsolete and are not equipped to handle the increasing demand for information by online shoppers. In addition to new management systems, creating strict guidelines, unifying the way in which data is collected and integrated in the store, can have a significant impact on the performance of the store.  

Data Requirements and Adjustments 

The ever increasing number of ecommerce avenues forces sellers to expand and reach out to potential customers through multiple channels and platforms. However, each such channel and platform creates a demand for additional data - tagging data. 

A product's tagging data means all the searchable attributes tagged to the product, which make it appear in relevant searches. As such, tagging data is crucial for discoverability. Even if the overall product data is high quality, without tagging it is not worth much, because customers will never get to the products to see the information. 

To make matters worse, each ecommerce platform and channel has its own requirement as to the form and type of data that sellers are required to upload. This means more work for sellers, who are now faced with the task of performing minor and major adjustments to the product data, each time they want to upload a product feed to a new platform. Once again even if the overall product data is excellent, failing to make the adjustments to meet the requirements of the different channels and platforms might lead to the products being rejected altogether.  

If all this sounds like too much, Lisuto is here to help. Lisuto combines technology with deep ecommerce consumer product knowledge helping sellers optimize their product data and extract much more out of the online store. Using proprietary AI technology, Lisuto goes through the existing product information, tagging the data with marketplace specific navigational tags, making necessary corrections and completions, bringing the quality of the sellers' product feed up to highest standard in terms of uniformity and completeness, making it perfectly optimized for each channel and for the user's eyes.