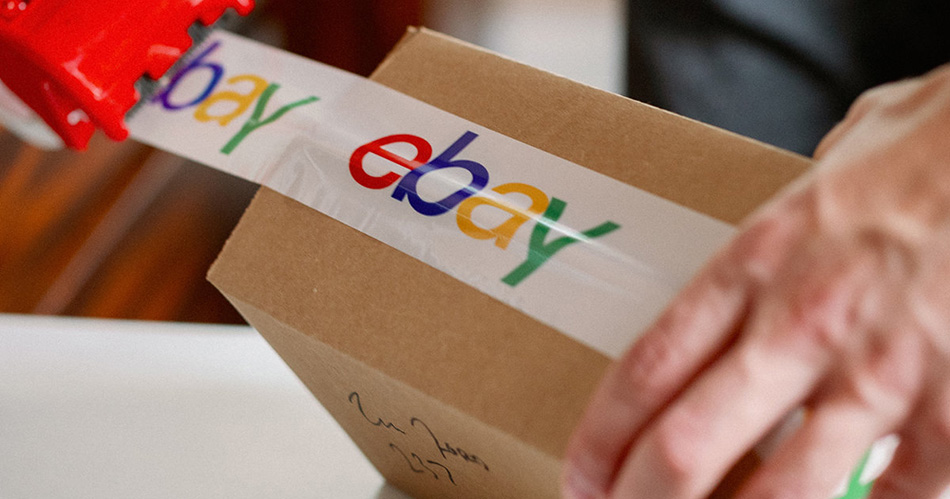 ---
The quality of Ebay product listing content is often the difference between success and failure. In order to stand out and beat the competition, sellers need to invest time and effort in optimizing their listings, because high quality listings attract more customers and enjoy a high conversion rate.
---
Major ecommerce retail platforms are a great place to sell products, because sellers can count on the millions of potential customers visiting the marketplace everyday. Such massive traffic provides a wonderful opportunity to increase product visibility and boost sales.

However, simply listing products is hardly enough. Since the major marketplaces host millions of other sellers, a simple listing might go unnoticed between many other search results. 

In order to stand out and beat the competition, sellers need to invest time and effort in optimizing their listings, because high quality listings attract more customers and enjoy a high conversion rate.    

One thing that may help sellers better understand how to approach optimizing their listings is they need to view eBay, for example, as a search engine, rather than a marketplace. 

Sellers need to start thinking about Ebay as a search engine dedicated to ecommerce. And like any search engine, in order to reach the top of the search result, the listing must undergo search engine optimization (SEO). 

Ebay product listing content: How to

We gather a few tips on how sellers can improve their listings, and make sure Ebay does not reject their product feed due to poor quality.


Write Detailed Description

One key benefit of listing on Ebay is it allows sellers to sell unique or less familiar products and brands, which otherwise customers might be a bit suspicious of. Such sellers benefit from Ebay's reputation as a marketplace that protects customers and maintains a high standard, because customers feel safe to buy such products there.  

They are not wrong. Ebay does maintain very strict rules regarding the listings it allows, all in order to provide its users with a good shopping experience. One of these rules dictates that the product description must be accurate and complete. Any description that might be misleading or not completely accurate might lead to rejection. Another one is that the search engine does not read the entire text in a page, so writing long descriptions does not help.  

When writing the product remember to:

Keep it about 200 words long

Include complete and accurate description of the product

Use keywords

Provide shipping fees and times

Include information on returns and refunds

Provide the location you are shipping from




Don't Overuse Keywords

As in every search engine, keywords are a vital tool for SEO. However, unlike the "traditional" search engines, where cramming keywords into the content only help, Ebay does not work like that. Rather than counting the keywords in the listing, Ebay measures which keywords lead to the most sales, and pushes these to the top of the search results. As a rule, keywords should count for about 5% of the entire product description, so a description of 200 words should contain about 10 keywords.   

A listing containing the title "Best Watch Beautiful :))) WOW Men's Women's Wristwatch" looks very bad and will cause customers to be suspicious and stay away. That is why such a listing, although it contains many keywords, is likely to appear rather low in the search results. Include only the most important keywords in the title, and remember that nobody is using the words "Best" or "Beautiful" in searches.  

Ebay values sales and conversion rates, and uses them to determine the order of listings in a given search results. Invest the time to find out which keywords customers are using when searching for products like yours, and avoid overdoing it, as it violates Ebay's rules. 


Avoid Duplications

Ebay allows its sellers to create unique pages for each product they sell in the marketplace. This often results in multiple similar search results for the same product, only offered by many different sellers. 

Many sellers try to take advantage of this seller-based system, by creating duplications of their listing, thinking that if they flood the results with duplicate listings, chances are customers will see them. 

This is a bad idea. Ebay has strict rules against duplicated listings, since the last thing it needs is more unnecessary pages to add to its already highly complex system. Sellers that insist on creating duplicate listings risk having their entire product feed rejected, and even losing their Ebay store.  


Include Links

Ebay gives sellers a lot of freedom to express themselves and try to stand out by giving them a free hand when creating their product listings. Sellers who sell unique products or brands on Ebay, are free to go into details about their product and its benefits, and invite customers to learn more. 

Ebay also allows sellers to include in their listings links to more information about the product, about the store, shipping and returns, customer service, etc., all made to convert the customers and make a sale. When including a link, the linking words should hint the destination. For example, "More Information" is more enticing than "Click Here". 

There are sellers who take advantage of the freedom given by Ebay to sellers to include links that attempt to drive traffic away from Ebay, or links that are irrelevant to the listing itself. 

Once again, sellers who try to include irrelevant links are running the risk of being rejected by Ebay entirely, so avoid including links that:


Direct customers to purchase the product in your online store for a lower price.

Send customers to sign up for marketing material

Direct customers to other products you sell

Sellers can increase their visibility by optimizing their Ebay product listing content. Attractive descriptions, proper keywords, complete information to make a purchasing decision - all these ensure more customers will find the products when searching for them.