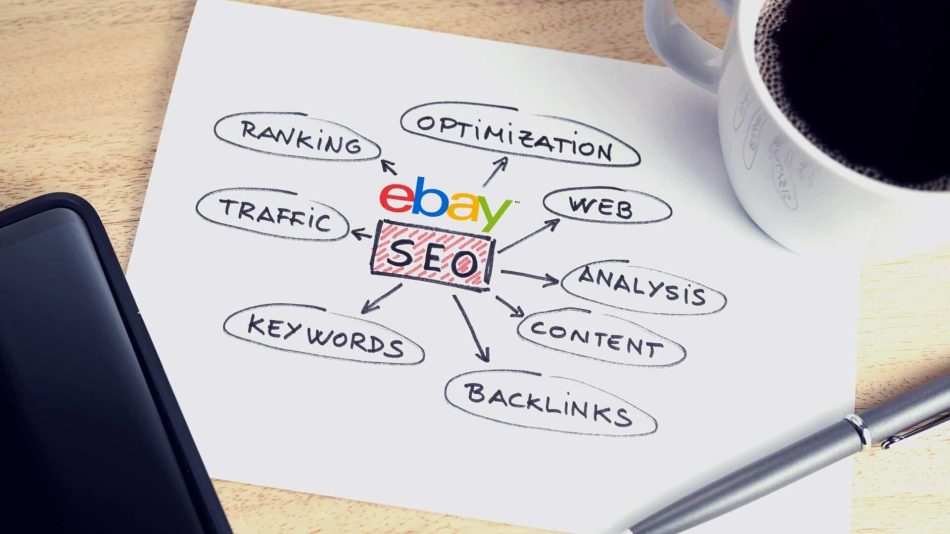 The high level of competitiveness on eBay allows sellers who are SEO-oriented to rise above their rivals, and generate more revenue. This guide will give you a few Ebay SEO tips & tricks to enhance your eBay listing and push them up to the top of the search results page.


---
eBay has rightfully cemented its place in the eCommerce world as one of the most prominent marketplaces online, and a place where sellers can certainly make a profit. The high level of competitiveness on eBay allows sellers who are SEO-oriented to rise above their rivals, and generate more revenue. This guide will give you a few Ebay SEO tips & tricks to enhance your eBay listing and push them up to the top of the search results page. 
 

The Importance of eBay SEO

eBay SEO is a crucial element for every seller who wants to grow his online business, move up in the rankings, and profit more. Optimizing the information you provide shoppers, such as product listing, titles, description etc. goes a long way towards improving listings' performance in the marketplace. There are 4 major benefits to optimizing your eBay listings:


Improved Ranking in the Search Results Page




After trying their initial search and moving to the search results page, most shoppers browse the first few results, only a few get to the bottom of the first page, and even fewer shoppers move on to the second results page. That is why the listing's ranking in the search results page is crucial for its visibility. The higher the listing is ranked in the results page, the more clicks it is going to attract. 


By optimizing listings to eBay's search engine Cassini, sellers can improve the rankings of their listings in the search results page, thus enhancing their visibility and the chances shoppers will click through.   


Bringing Relevant Results to Interest Shoppers




eBay SEO helps sellers to bring their listings directly to interested shoppers. Proper optimization of listings ensures that whenever a potential shopper searches for a similar product, your listing will appear at or near the top of the search results page. This feature contributes greatly to conversion rates.  
 
More Click-Throughs




Not all shoppers know exactly what they want to buy. Some of them are simply browsing the marketplace. But this type of shoppers is as likely to only click through to the listings that are ranked at the top of the search results page. eBay SEO allows sellers to capture these shoppers as well, because a top ranked listing is bound to attract the most clicks. In addition to contributing to conversion rates and sales, the more click-throughs the listing attracts, the better it looks to Cassini's algorithm, which in turn improves the listing's rankings in the results page.


Improved Listing History




As mentioned, when ranking listings in the search results page Cassini's algorithm takes into account the performance history of the listing. Listings that exhibit high performance (such as high conversion rates, sales numbers, click-throughs, etc.) will get a spot at the top of the results page. So while eBay SEO can help improve each one of the previous elements above, overall it also contributes to the listing's history, which is also a major factor in the ranking of listings. 


In order to extract the most of eBay, sellers need to understand how Cassini's algorithm operates and what it looks for, and optimize their listings accordingly. This is the best way for sellers to improve the performance of their listings on eBay. 


How to Rank in eBay's Top Search Results


Cassini's algorithm follows strict guidelines that are meant to protect eBay and shoppers, and if sellers try to overstep the bounds, they risk poor performances and even having their listings rejected by eBay. Ebay SEO tips & tricks boil down to the following guidelines:


Proper Keywords Use




Embedding relevant keywords in listings is one of the most crucial steps in eBay SEO. As shoppers mostly search using keywords relevant for specific products, adding these keywords to your listing title, description, item specifics, images etc. will surely catch Cassini's eye, and help the listing move up in the search results page. 


However, properly using keywords does not mean shoving as many keywords as possible, regardless if it makes sense or not. Keywords should be used strategically within the different parts of the listing, while keeping the listing, on the whole, legible and clear. 


Here are the search results for "men bracelet silver". Note that all top three results include these keywords in their title.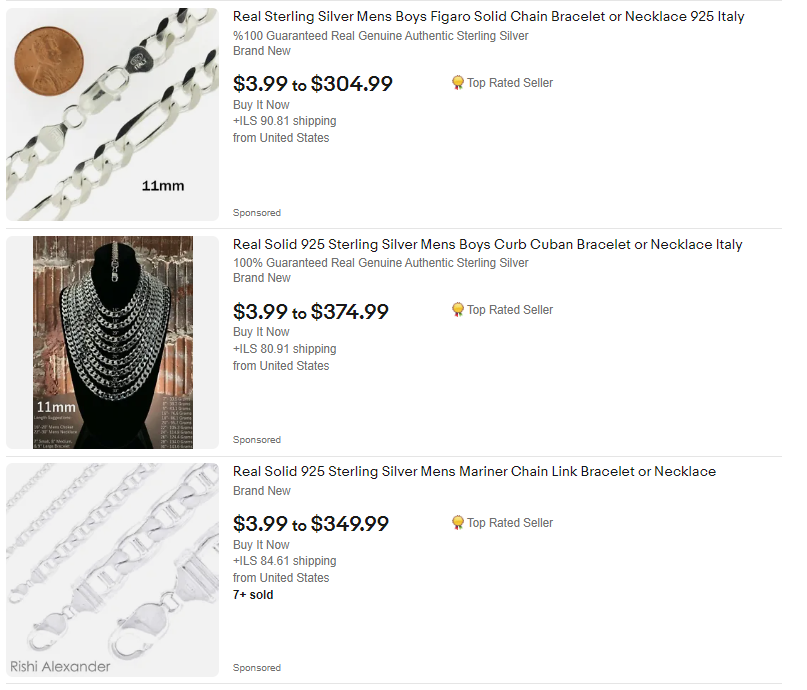 Correct Categorization and Item Specifics




eBay puts a lot of emphasis on placing products in correct categories, as it gives shoppers a better understanding of the products they are seeing. If a product is not correctly categorized, it may lead to higher bounce rates and as a result hurt the listing's rankings. When a product is placed in the correct category, and gives shoppers the confidence that they indeed found what they were looking for. 


Item specifics is another section of the listing that attracts a lot of attention, and sellers would be wise to carefully follow eBay's instructions and fill in all necessary details. For example:  




Well-filled item specifics gives shoppers all the relevant information they need in order to make a purchasing decision. 


Take Advantage with eBay SEO Tools




Terapeak is an SEO tool by eBay that provides market analysis and insights to help sellers improve performances. Sellers can use the data Teapeak provides to get to know their market better and determine what to sell, when to sell it, and at what price. 


Such a tool can be a big help in eBay optimization, and eBay offers it to its sellers for free!


Promote Your Listings




One way to jump way ahead is using eBay's listing promotion services. Promoted listings reach millions of shoppers, as eBay always launches them to the very top of the search results. Note that in the picture above showing the top three results for "mens bracelet", all are sponsored listings.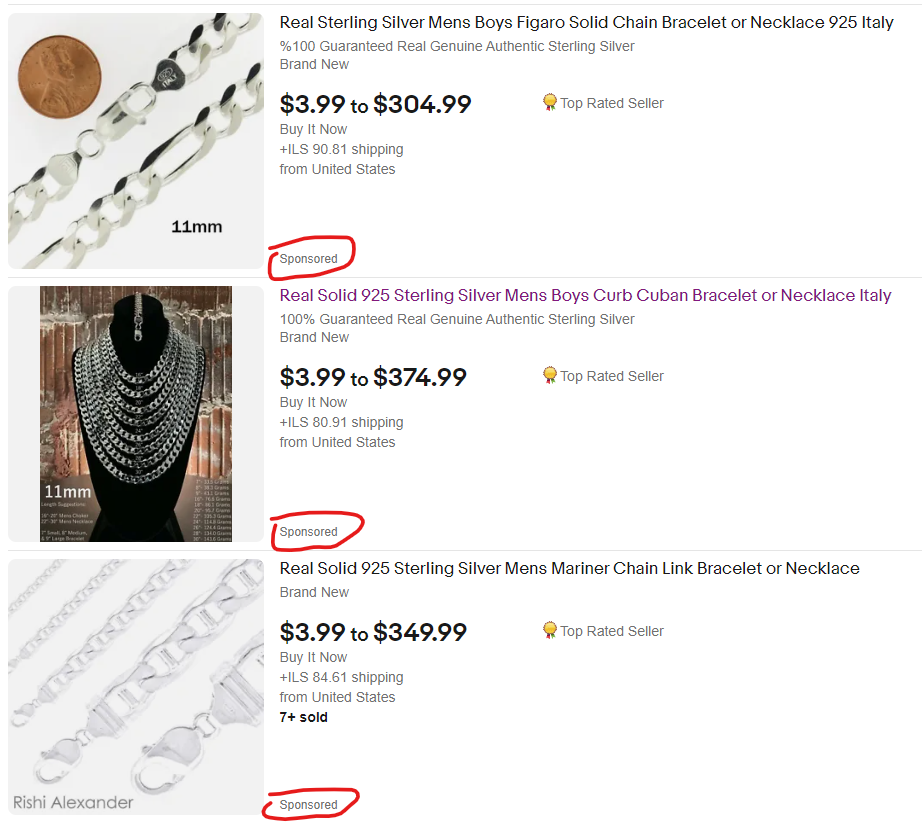 Signing in to promote their listing surely paid off for these sellers. eBay promoted listings services offer other benefits, such as paying only for sales, detailed data and insights into the listing, etc., but its biggest advantage is the exposure it gives the listing, driving up conversion rates.


Make Cassini Work for You

By now you know Cassini is eBay's search engine. As users search for a product, it crawls the listings in order to identify the most relevant results. Cassini grades listings according to their sale history, conversion rates, click throughs, etc. The better the listing's history - the better its ranking. Other factors that impact a listing's grade are customer feedback, shipping and return policies, etc. Like with the sale history, better customer support brings a better ranking by Cassini. 




Each eBay seller has a feedback rating which is given by shoppers, according to how satisfied they are with the seller, the product, the shipping policy etc. More than 11 thousand positive feedback (compared to a tiny amount of negative ones) is sure to boost this seller's listings. Bad ratings, of course, hurt the listing's ranking, and eventually may lead to the suspension of the account of the seller, for not following eBay's guidelines.