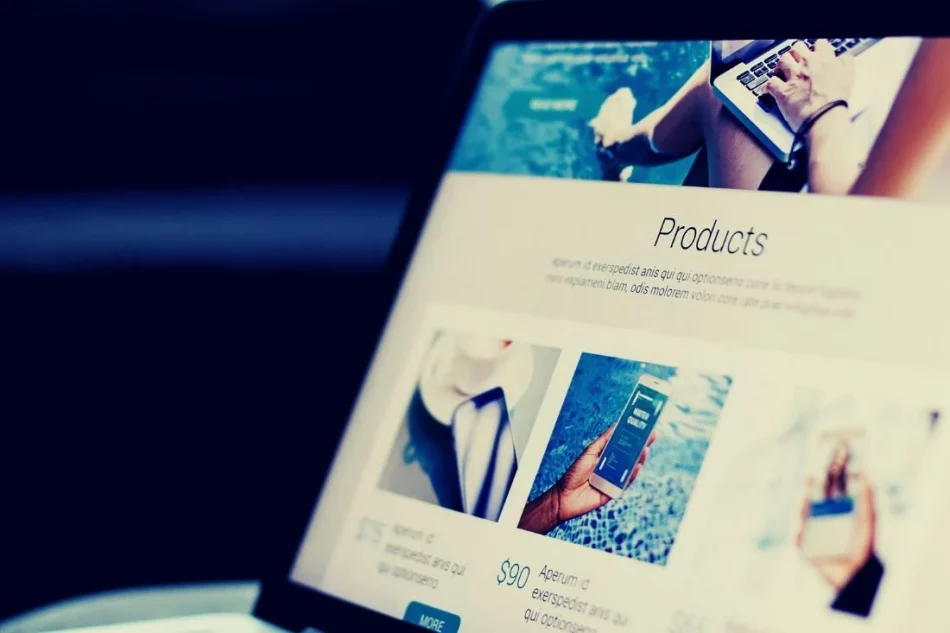 The ecommerce marketplace is a very crowded and highly competitive world. Sellers often sell the same products, competing over the same potential customers. That is why sellers must invest in marketplace SEO in order to win this race.


---

For most people, SEO is connected to traditional search engines, where such optimization is vital in order for your website to appear high on the search results page and attract much more traffic. 


But when dealing with ecommerce, traffic to the site is not enough. Many online stores and marketplaces, like eBay and Amazon, use an in-site search engine to locate categories and products. This in-site search requires its own set of optimizations, which are quite different from the traditional SEO. It demands attention from the sellers and realization that they must invest in marketplace SEO


In this article we will give out some tips on how to perform marketplace SEO in a way that can have immediate results.


Defining Marketplace SEO

Marketplace SEO, as the name implies, is aimed at adjusting product listings to attract more traffic, and eventually, increase conversion rates. As mentioned above, most major online marketplaces use their own in-site search engine to help users find products. While these search engines differ from one another in the criteria they use to rank results, they all have one thing in common - their main focus is to find specific categories or products, whereas traditional search engines focus on finding the best answer to a search query. 


When you type in Google search a query for "nike air force shoes", most of the results will be coming from the brand or the major fashion retailers that stock and sell these specific items.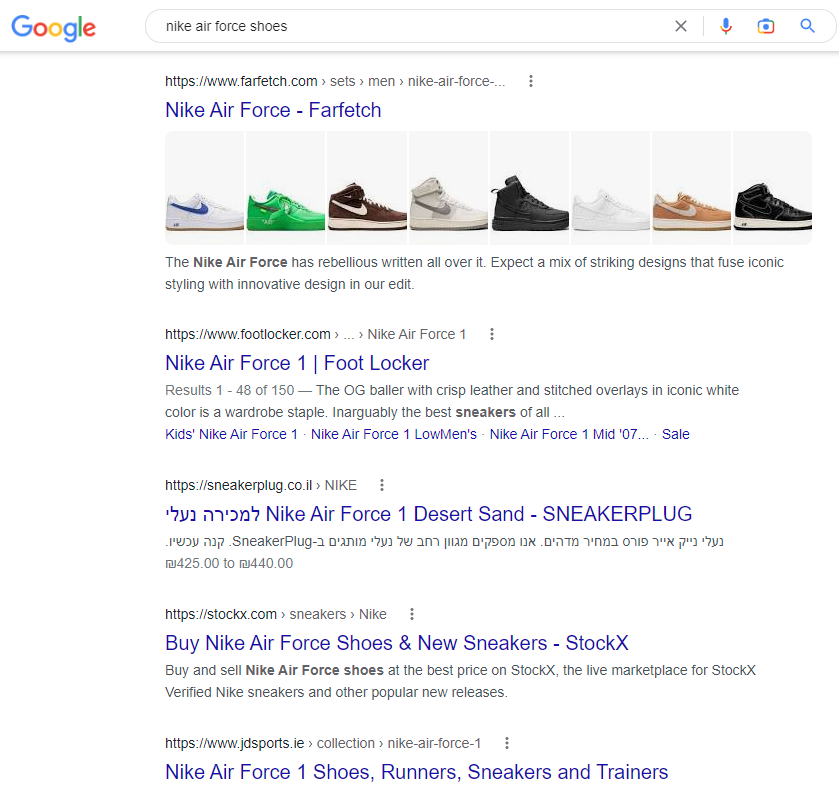 SEO on Google


But remember that when users visit a marketplace, they don't care about buying from a specific site or the brand site itself. In most cases they are looking for the best offer including the best shipping. If they are not yet at the decision stage, they are performing their research with a strong buy intent, when the scope of potential sellers is limited to the marketplace. This means that one of the offers presented in the search results of the marketplace will convert into the purchase. The buyer is already doing his search on the marketplace, he won't switch to Google and the order of presented results is critically important.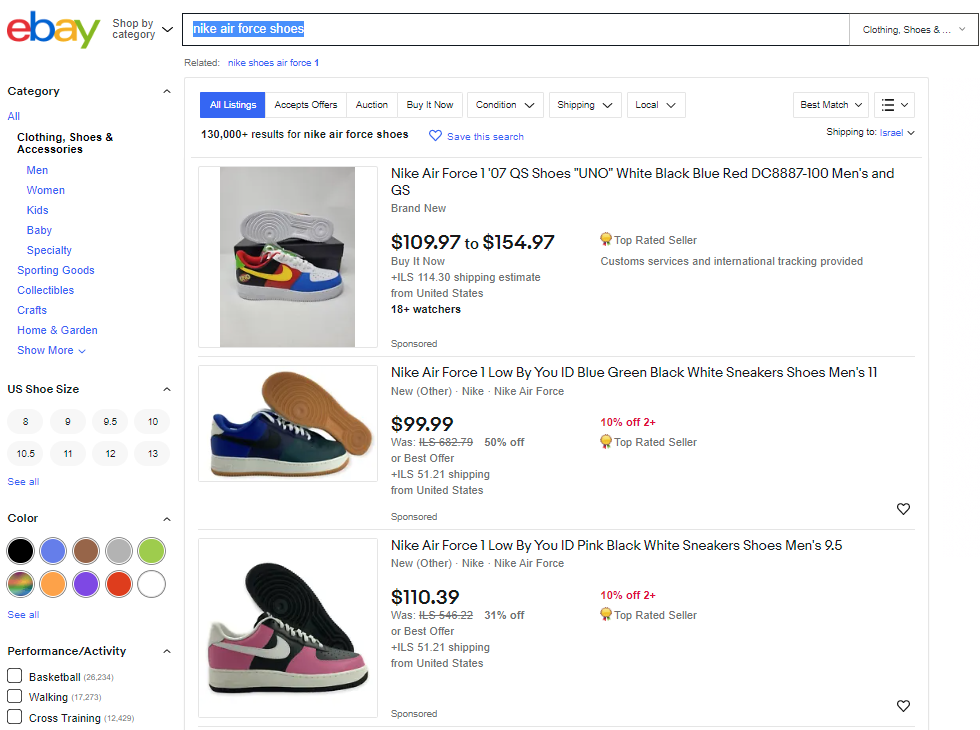 SEO on Ebay


All the information sellers include in their listings, and specifically keywords, affects their SEO grade, and in turn, their ranking in the search result page. That is why it is important for sellers who are looking to increase conversion rates to optimize their listings' titles, product description, user reviews, shipping policy etc. 


Importance of Marketplace SEO 


The ecommerce marketplace is a very crowded and highly competitive world. In marketplaces like Amazon and eBay, many sellers often sell the same products, competing over the same potential customers. That is why it is on the sellers to distinguish themselves from the competition, and marketplace SEO is just the way to do that. We already know that when users visit a marketplace, they may already know what they want to buy and have a relatively strong intent. So by giving them what they want in a tailor-made fashion will most likely encourage them to complete the purchase. 


5 Reasons to Invest in Marketplace SEO  

If boosting sales is not reason enough for some to start their marketplace SEO, here are some additional reason why they should already be doing it:


Enhance the traditional SEO along the way




Despite marketplace search engines and traditional search engines operating differently, the use of keywords is universal. Thus, using appropriate keywords in product listings will not only help with marketplace SEO, but will also boost your SEO ranking in traditional search engines.
 
Increase confidence in your brand 




One of the best signs of a listing's credibility is its ranking in the results page. By creating confidence in your brand, you also foster brand loyalty within your customer base. Such loyalty will cause them to come back to your store whenever they need to purchase the products you are selling. 


You'll get better reviews 




Using the appropriate keywords increases the chances that users who are looking for a certain product you sell will encounter your listing. When the listing matches the user's interest (and of course, the product is as advertised) it is more likely to get positive customer reviews, which contribute further to the listing's exposure in the marketplace. 


Save resources 




After you decide which keywords are most effective for each listing, you can add them freely and without cost. It might take a short while for you to start noticing improvement, but at no cost, this is a no brainer.   


Rise above the competition 




As we mentioned, the ecommerce world is a highly competitive one, and sellers need to take any advantage they might get over the competition. Marketplace SEO is one of the best and most efficient ways to stand out in the marketplace, and get a much needed edge over the competition.  


Marketplace SEO and eCommerce SEO

Marketplace SEO and eCommerce SEO are distinct. While the former focuses on product listings, the latter is used on the website itself. 


eCommerce SEO basically means giving the seller the tools to optimize all the content in their listings, including technical aspects, and of course, keywords. eCommerce SEO in fact allows sellers to collect much more data, and adjust marketplace SEO accordingly. Combining the two SEO's gives sellers much more control of their overall strategy.