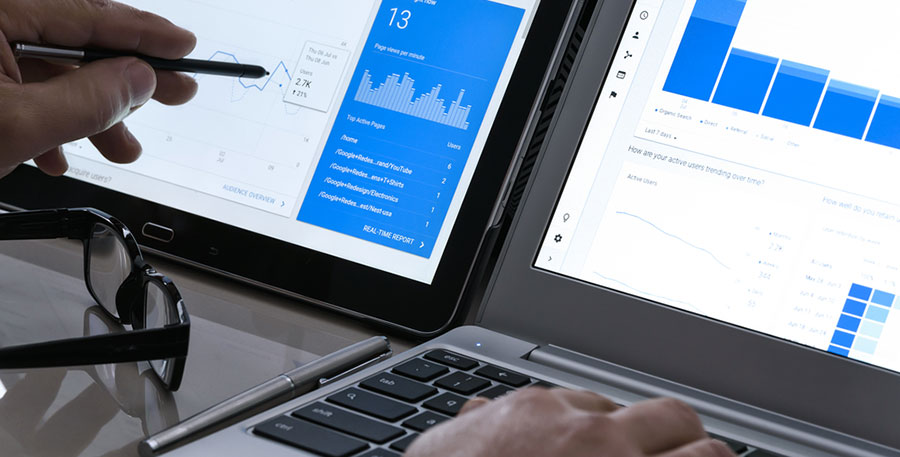 ---
Adding product details in Google Shopping ads is not only a requirement ‒ it's also the smart thing to do. Detailed product data will help attract more customers to your online store, by showing them exactly what they are looking for.
---
As of today Google Ads is the leading search engine advertising form. Google shopping ads as a specialized form of the ads focused on ecommerce has a string of advantages and a part of them is enrollment into Google Shopping.
Google Shopping is an interesting cross breed between a marketplace and a shopping comparison placed on top of a search engine. As such it utilizes many of the advantages of each and allows to leverage the benefits of each, but in order to do it, as an advertiser you need to understand the impact of your feed on the key elements of the system.
One of the most significant differentiators between Google Shopping and Google the search engine, is the ability to navigate through ads, using site search facets and filters, which is the standard in ecommerce. For instance, when searching for "earphones" in Google Shopping, next to the search results we can find the familiar navigation bar, that allows customers to refine their searches by different attributes, such as "Brand", "Color", "Use", "Price" etc. Just as in all the major ecommerce platforms, Google Shopping gives its users a good user experience by using a well-structured site navigation.
Since Google Shopping has not evolved as an ecommerce platform and rather grew from the advertising space. Traditionally the ability to consume, structure, utilize and present ecommerce content on Google Shopping is limited. However recent changes in the Google Ads feed requirements, combined with a direction to present a more optimized ecommerce experience give sellers the opportunity to stand out from the crowd and drive more traffic to their ads as well as improve their click through ratio.
In order to support ecommerce site navigation, including the faceted search, all the products on the platform must be
tagged
with their corresponding attributes and values. Until recently, Google Shopping used the product URLs provided in the product feed to crawl sellers' website and collect the relevant attributes for each product from its page. Based on this information Google tagged the attributes and values and created the navigation based on this data them. The seller had no control of the process and was dependent on the quality of his site and its content In September, Google Shopping changed its guidelines, introducing new Product Data Specification requirements, aimed at improving the user experience and overall ad quality. This gives you more control over the content displayed on Google shopping and ability to impact the navigation.
What Are The Product Data Specification Changes
Category-Specific Requirements for Google Product Categories
As part of the recent changes to the Product Data Specification, Google will no longer rely solely on crawled data. So the task of tagging the products becomes the sellers' responsibility. Google now requires that in certain product categories, including some sub-categories of Media and Clothing and Accessories and geographies like US, UK, Germany, France, Japan or Brazil the sellers themselves tag their products with certain relevant attributes, such as "Gender", "Size" and "Color".
These attributes are mandatory in a wide scope of categories within the Fashion meta category and optional in others. Skipping the attributes in the mandatory categories will prevent the listings from showing up and skipping them in the others will cause listing deprioretization.
Description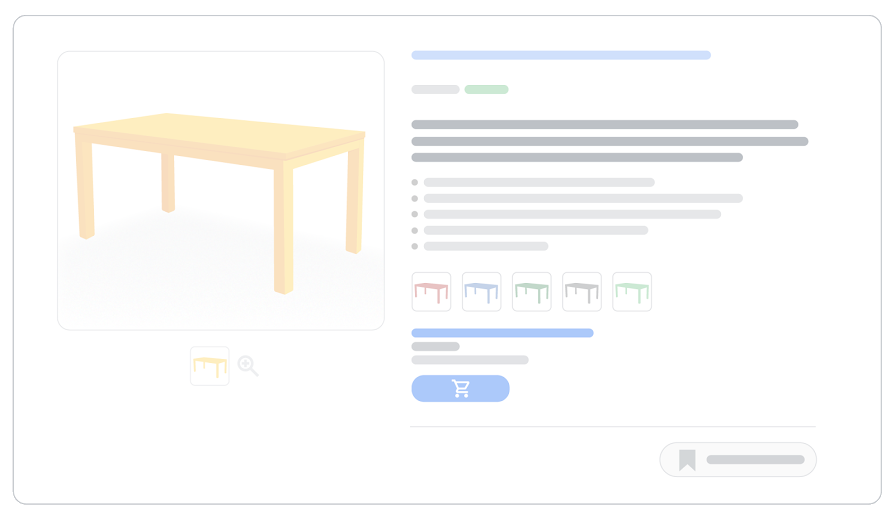 All products must now have a description attached to it. In order to ensure the quality of the ads, attributes will not be enough, and sellers must add a description of up to 5000 characters to the product. A clear informative description increases the chances of the ad to stand out drives the CTR.
Descriptions are mandated, products without descriptions will not be shown and the description had a number of formatting possibilities that can be created with HTML, these include different text style as well as lists. Detailed information about description formatting can be found
here
.
Product Detail Attribute
Google Shopping now allows sellers to add attributes that are specific to their products, in addition to the attributes already offered by the platform. Remember, tagging a product with as many relevant attributes as possible makes it more finable. So adding product detail attributes helps increase the exposure of your products, and attract users who search for such attributes. The detailed product data should be structured in 3 tiers displaying the attribute group (optional) and the attribute itself and its value (must have if using the attribute), e.g. for Digital Cameras:
Section name: Body Features
attribute name: Sensor, attribute value: CMOS
More information about product detail attribute is
here
.
Product Highlight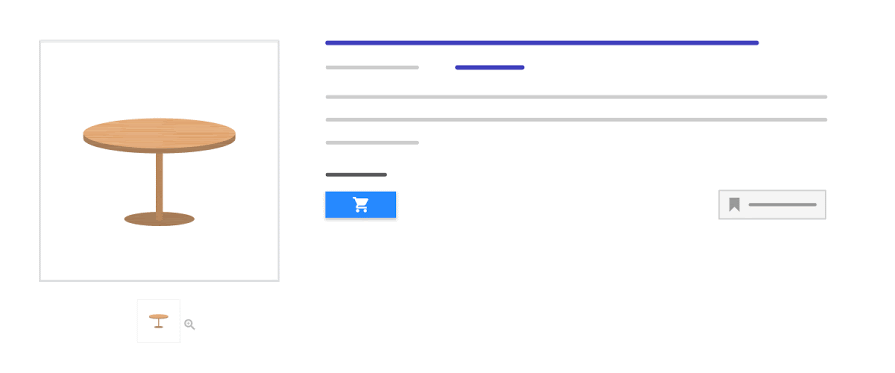 A new feature added by Google, allowing sellers to highlight their product's most valuable features in a bullet list. This new feature will help sellers make their ads more relevant and more customer-focused. This is an optional attribute, but its highly recommended, especially if the description does not contain data about the product features. More information about the product highlight attribute can be found
here
.
Should I comply?
Making sure your Google Shopping ads contain all the relevant product data is not only a requirement ‒ it's also the smart thing to do. Detailed product data will help attract more customers to your online store, by showing them exactly what they are looking for. The more information you provide customers, the better the chances are for conversion to click and if you want your ads to be clicked – the investment of time / effort into the new product details may be an excellent investment, especially in the face of competition.
Conclusion
Adding a description and more relevant attributes to your products helps them appear in more searches. Now Google requires adding them in order to improve performance in Google Shopping. Still, many sellers do not take the effort to improve their products' information. Providing a rich product data will help your advertising campaigns perform better, reach more customers, and give you an advantage over your competitors. The new Google Shopping requirements will have significant effects on ecommerce performance, so take your time to add the relevant data to your product as soon as possible or if you are working with an online advertising agency, make sure this work is done on your behalf.