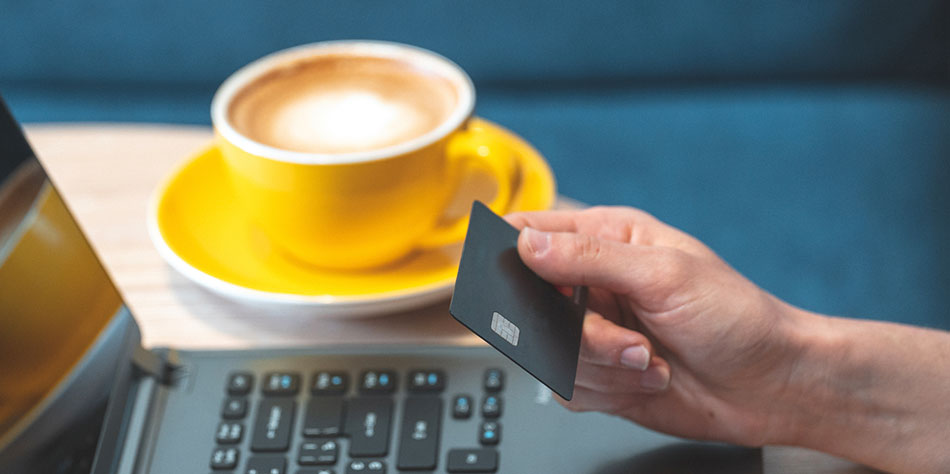 ---
Omnichannel retailing has a huge potential, but omnichannel data tagging challenges can cause sellers miss out on most of it. If buyers cannot find the sellers products on various channels as a result of missing data tagging, the distribution effort is lost.
---
Data tagging is a critical content component for every online marketplace. It refers to the very specific product data, supplied by the sellers to the marketplaces. This data enables to see the products when the filters on the marketplace are used by the buyers. Once products are tagged, they can be easily found using site navigation system aka filter aka faces. If sellers do not invest the effort of tagging their data, the grim result would be that these products will not appear in filtered results and often disappear from the searches. This directly impacts the buyers shopping experience on the sellers site and on the marketplaces, and as a result leads to a loss of sales. However, even if sellers take their time to properly tag all the products in their online stores, new problems are arising as ecommerce distribution channels evolve. 


The omnichannel challenge 

Today's buyer use a wide variety of channels to shop online. In addition to the store's website there are multiple marketplaces, mobile phone websites or apps, voice assistants like Siri or Alexa, smartwatches, game consoles and a rising amount of IoT devices. Omnichannel retailing implies distribution of data and sales through all these sale points, or channels, so no matter which channel the customers choose, they will immediately receive all the available information about the products and purchasing process, by connecting them to the store's database. The problem, however, is that each one of these channels has its own unique method of navigation and as a result a unique set of tagging conventions that the sellers must comply with for their products to properly appear on the channel.
Headless commerce concept is designed to deal with the problem of omnichannel distribution, but the basic assumption of the process is that an identical data from the retailers source is distribution across channels. Unfortunately data tags are specific to each channel, they need to be created for each channel separately and this is one of the main omnichannel data tagging challenges. If this seems like a daunting task, that's because it is. It is hard and time consuming enough to tag all the data correctly for one channel. Doing this multiple times in different variations is another. Doing maintenance for this data when it changes on each channel (and it does at least once a quarter) is already an operation. Lets have at the various ways the data is distributed and see if the present a solution


Feed distributors - not a real solution

There are companies that offer feed distribution services, like Channel Advisor or Channable. Their solution greatly simplifies the transformation of the existing data and its loading into the target channels, usually marketplaces. However it does not solve the data tagging problem. The feed distributors take the sellers product data data as-is and distribute it. In the best case they won't add and won't subtract any content. If the content is incomplete or incorrect - this is how it will be distributed. Moreover none of these systems generate any content, definitely not a channel specific content. These platforms may provide tools for the seller to create such content, but at the end of the day - the problem of tags creation for each channel is with the seller. 


The make or buy dilemma

Sellers that understand the importance of data tagging and want to tag their data correctly, are faced with a dilemma - either build their own solution, or buy a solution. Clearly each option has it own pros and cons:


Make:  

Pros: Creating your own tagging solution gives the ultimate control of the system. Since you put it up, you know all the in-an-outs, it gives a lot of flexibility, possibility of gradual creation of features and the best knowledge what components require change or upgrade.

In addition, building your own solution provides a natural integration with the existing back end systems. When you create your own solution you do it with the integration with other systems in mind, so the database, front end,  export and other connections are seamless. 

Cons: Creating your own data tagging infrastructure requires plenty of resources. It requires some very heavy development, and of course, ongoing system maintenance. It still doesn't take care of the need to constantly keep tabs on the different marketplaces for any changes. This sort of investment requires a content development commitment and this commitment is a long term, mission critical one. This kind of solution is not always the right one, especially if you don't want to commit to eternal content creation.


Buy:

Pros: Purchasing a data tagging solution relieves you of any development needs, since it's all been done for you. In addition, companies that offer data tagging solutions, like Lisuto, allow for the efficient adjustment of the data for high scaling, offer multilingual output, and keep track of any changes in channels for you. No need to worry about content creation and maintenance, no headache of follow up on marketplace structure changes and no need to hire multilingual content talent 

Cons: It is simply the cost of doing business. 


Conclusion

Omnichannel retailing has a huge potential, but omnichannel data tagging challenges can cause sellers miss out on most of it. If buyers cannot find the sellers products on various channels as a result of missing data tagging, the distribution effort is lost.  As daunting as it might be, data tagging is critical for business success and somebody needs to do it. Your only decision should be between creating your own data tagging solution, with all that it takes, or buying a data tagging solution from the experienced professionals.